Book an Appointment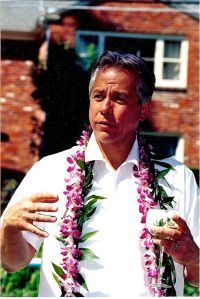 For your convenience and ours, we are using an online scheduling system. No more missed calls and playing phone tag. You can schedule anytime, day or night.
*Use the blue book an appointment button in the lower left corner of this page. Choose the type of massage and the day and time you'd like to come in.
We will get a text requesting the appointment and you will get a text back confirming or declining the appointment.
*Established Clients - an If you need help finding an appointment time that works for you, call or text Suzann at 509-768-6075.
*Groupon Customers - *Please Include Your Groupon Voucher Number and Expiration Date in the Note Section of the Scheduling Page. Your appointment will NOT be confirmed if this information is missing when you submit your appointment request.
*Expiration Date -**Don't wait too long to book your appointment. Nic's schedule is very busy and he is booking 6 - 8 weeks out! Please refer to your voucher or go to groupon.com regarding expiration dates. We're sorry, but due to the high number of vouchers being sold and appointments being made we are unable to extend your expiration date.
*Value of the Groupon Voucher - "This voucher has two separate values: (a) the amount paid; and (b) the promotional value. The amount paid will never expire and may be applied toward services specified on the voucher. The promotional value is the additional value beyond the amount paid, and it will expire on the expiration date."
Mahalo and Aloha!
Nic doesn't give you a typical massage using just one modality. He customizes YOUR massage to fit YOUR needs. If your neck and shoulders are tight and stiff, he'll probably do some deep tissue and medical massage in that area.
You also could be stressed, so he'll use some lomi lomi, Swedish or both along with some aromatherapy to help you relax.
If your feet and legs are swollen possibly from edema he can use lymphatic massage to get the fluid recirculating and moving up and out of your system. He uses essential oils on your forehead, temples and the back of your neck along with some acupressure to help get rid of headaches. He will often use these same techniques on your hands and feet.
TMJ, no problem. Stomach issues, constipation? He can take care of those. Pregnant? He's a pro with his prenatal clients...there are lots of comfy pillows involved.
As for me, I have some health issues that include Lupus, Fibromyalgia, and Arthritis. So I require a very specific kind of massage. The I'm barely touching you massage, with some lymphatic and acupressure thrown into the mix. But next week I'll probably need something completely different, as may you.
Yes, he's my husband, so you might think I'm biased and I probably am. The thing is, I've heard from many of his clients how awesome he is and I'd have to agree! They come in with high expectations and they leave feeling wonderful with their expectations met. Don't take my word for it. Call and make an appointment and find out yourself. You will get a unique, made to order massage, customized just for YOU and YOUR needs. I guarantee you won't be disappointed!

~Suzann C~
"Had a great massage from Nic the other day at Touch of Aloha. I haven't felt this good in a long time. It's was a nice, relaxing, laid-back atmosphere. Nic knows a lot about human well being and gave me some good advice - along with a fantastic massage"!
~Lisa J~
"The only tip here is to just book your appointment. Nic is amazing!"
~Mereleena D~
By far the best massage I have ever received! Nic is professional and efficient, all while making you laugh. I highly recommend making a trip!
~Lexie P~
Book an Appointment